MOMINA TELI SHOOT 2012 FOR SUNDAY TIMES
gorgeous shoot coming out TOMORROW! Not to be missed!!
Momina Teli
studied History of Art and Furniture at the esteemed
Institute Villa Pierrefeu
and continued her education at
Pennsylvania State
University
, where she received an associate degree in management sciences.
After working in the textile industry for few years she debuted her eponymous luxury pret-a-porter label in 2010. The label has since expanded to include complete weekend,work and evening collections. Innovative silhouettes, signature 'ari' embroideries, antique embellishments and vibrant screen prints lend a unique aesthetic to her creations.
MOMINA TELI SHOOT 2012 FOR SUNDAY TIMES
MOMINA TELI SHOOT 2012 FOR SUNDAY TIMES
MOMINA TELI SHOOT 2012 FOR SUNDAY TIMES
MOMINA TELI SHOOT 2012 FOR SUNDAY TIMES
MOMINA TELI SHOOT 2012 FOR SUNDAY TIMES
MOMINA TELI SHOOT 2012 FOR SUNDAY TIMES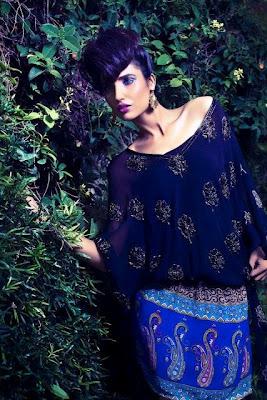 MOMINA TELI SHOOT 2012 FOR SUNDAY TIMES